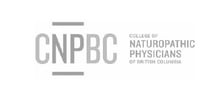 Elevate your skill set during this course to discover advanced injecting techniques! This course reviews the basics of injectable HA fillers before diving into advanced facial anatomy and aesthetic injection areas. This course teaches advanced filler techniques while emphasizing the importance of full facial assessments.

To take the Advanced Injectable Treatments course, students must complete our Injectable HA Filler Foundations or an equivalent CNPBC-certified level 1 course. In addition, students must have two years of clinical experience and provision of 100 injectable filler treatments in level 1 areas only.

Areas in this course are those required by the CNPBC for level 2 certification. Areas include but are not limited to tear troughs, temples, jawline, pyriform, body, and more. Please note, areas such as the nose, glabellar, forehead, and eyelids are extremely dangerous. As a result, we have received CNPBC approval to use saline solution for those areas in replacement of injectable filler for the practical portion of this course.

The Advanced Injectable Treatments course in Vancouver, BC, stands out for its use of live models and exclusive small-group settings. The intimate 3-person rotations ensure that every student receives personalized attention and ample hands-on experience, as they inject 16-18 live models.

These live models offer an unparalleled opportunity to understand real-time patient responses and nuances, which is pivotal in aesthetic medicine. The course's emphasis on small group sizes and live interactions not only enhances learning but also sets the stage for a more confident and informed practitioner.

Why IIAM?

For over a decade, IIAM has been a trusted name in training medical professionals in injectable HA fillers. Recognizing our students' ambition to expand their skills, we introduced the Advanced Injectable Treatments Course. Collaborating with MedSpa Partners, a leading name in Medical Aesthetics clinics, we've assembled an elite team of trainers, researchers, and practice experts. Our faculty believes that mastering Medical Aesthetics is not just about the technique—it's about consultation, artistry, practical application, and experience. With IIAM, you get a comprehensive learning experience rooted in expertise.
College of Naturopathic Physicians of British Columbia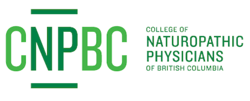 Please note The College of Naturopathic Physicians of British Columbia (the "College") has determined that the certification course "Advanced Injectable Treatments", offered by the International Institute of Aesthetic Medicine, meets the requirements for a provisional "level 2 injectable filler" certification course. For more information or to download the certificate application, please visit the CNPBC Website.
Frequently Asked Questions
What are the prerequisites of this course?
To qualify for this course, participants need to have taken an Injectable HA Filler Foundations course and have two years of clinical practice with hyaluronic acid injectable fillers in level 1 areas only. Participants must also have provisions of 100 patient records demonstrating injectable filler treatments
What can students do after taking this course?
Upon successful completion of our Advanced Injectables course, students will be uniquely qualified to handle treatments for intricate and complex facial areas. Given the detailed facial anatomy surrounding the eyes, temples, jawline, and more, these zones can be risky for those without specialized training. Over our intensive 2-day hands-on course, students gain detailed insights and practice that will distinctly elevate their expertise. Alumni of this program can expect to stand out in the field, delivering unmatched patient satisfaction and superior treatment outcomes.
WHAT COURSE DOES IIAM FACULTY RECOMMEND NEXT?
A new course designed to complement this one is set to launch in 2024. Keep an eye out for details!
Hands On Training Designed For Your Success
All injectable products are supplied by IIAM
Hands-on rotations are kept to small 3 person groups
Each student will inject 16-18 models
Your injections will be practiced on patients who are well prepared
You are expected to review the preparation material before the course begins
All training will be done locally at our training centre in Vancouver, BC
Course Fee

$4,995 CAD
Monthly payment plans are now available with Affirm! Click here to prequalify.



Call us at +1 (604) 260-3113 to register or book online. Courses fill up quickly.
Course Location
The International Institute of Aesthetic Medicine - (formerly MDCosmetic Training)
400-2425 Hemlock Street, Vancouver, BC, V6H 4E1

Total Time For Course
Self-Paced Virtual Learning: 12 hours

Practical Training: 15 hours




Course Curriculum
Self-Paced Virtual Learning: Theoretical Lecture

Day 1: Mid and Upper Face Injections (Temples, Tear Troughs, Pyriform)

Day 2: Lower Face and Body Injections (NLF (needle), Body, Saline Injections)


Other Details
All course registrants must complete mandatory online training and receive a minimum of 80% prior to attending the hands-on training.

For the safety of our patients, and learning experience of all other students, individuals who do not fully complete the virtual learning will not be permitted to inject live models.

To enroll in this course, participants must complete Injectable HA Filler Foundations or an equivalent.
Interested In Learning More? Ask Our Experts!
What Our Course Graduate Say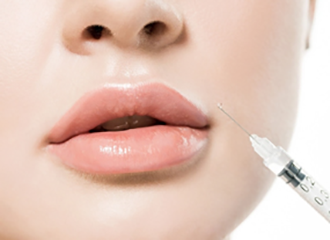 Injectable HA Filler Foundations
Lorem ipsum dolor sit amet, consetetur sadipscing elitr, sed diam nonumy eirm, a […]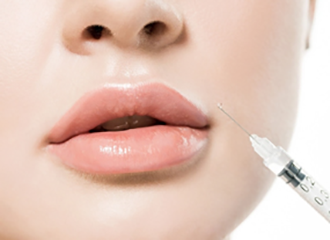 Therapeutic Applications of Neuromodulators
Lorem ipsum dolor sit amet, consetetur sadipscing elitr, sed diam nonumy eirm, a […]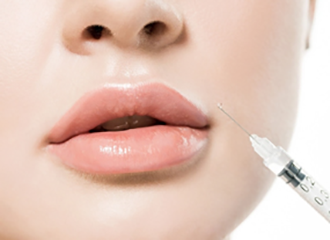 Foundations of Aesthetic Medicine
Lorem ipsum dolor sit amet, consetetur sadipscing elitr, sed diam nonumy eirm, a […]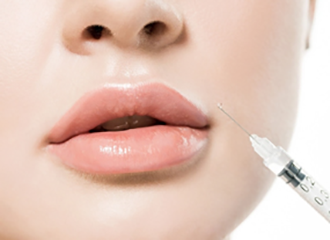 Foundations of Aesthetic Medicine
Lorem ipsum dolor sit amet, consetetur sadipscing elitr, sed diam nonumy eirm, a […]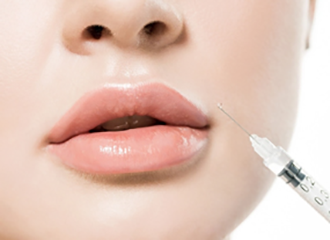 Injectable HA Filler Foundations
Lorem ipsum dolor sit amet, consetetur sadipscing elitr, sed diam nonumy eirm, a […]