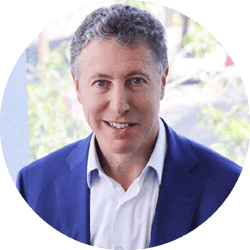 Dr. Jason K. Rivers is a clinical professor of dermatology and a past director of the dermatology residency training program at the University of British Columbia. Currently he practices medical and cosmetic dermatology at Pacific Derm in Vancouver, BC, and is the developer and founder of Riversol Skin Care. Dr. Rivers' dedication to excellence in patient care and clinical skills has earned him recognition by being the recipient of Canada's "Best Doctors" award for a number of years. He is the current vice president/incoming president of the Canadian Dermatology Association and president of the Acne and Rosacea Society of Canada.
​A former national director of the Canadian Dermatology Association's Sun Awareness and Skin Cancer Prevention Program, Dr. Rivers continues to serve as Regional Director. These campaigns, which reach millions of Canadians each year through the media and distribution of educational materials, involves working in tandem with groups such as the Canadian Cancer Society and the BC Ministry of Health.
Dr. Rivers was one of the principal investigators of the first national study on the sun protection habits of Canadians. He presented a report on the findings to the House of Commons Hearing Committee on the Environment (effects of ozone depletion on human skin) and was involved in a forum to create the UV Index.
Dr. Rivers' experience in aesthetic medicine spans more than 25 years and he has been invited as a key speaker to present on both medical and cosmetic dermatology topics at national and international symposia.
He is the immediate past president of the Canadian Society for Dermatologic Surgery, an organization whose membership is comprised of dermatologists with dual expertise in skin disorders and aesthetic medicine. He is the current President of the Board of Directors for the Acne and Rosacea Society of Canada.