Elevate your skill set during this course to discover advanced injecting techniques! This course reviews the basics of neuromodulators and injectable HA fillers before diving into advanced facial anatomy and aesthetic injection areas. This course teaches advanced neuromodulator and filler techniques while emphasizing the importance of full facial assessments.

Advanced Injectables course, students must complete Foundations of Aesthetic Medicine or an equivalent and perform at least 30 Neuromodulator and 30 Injectable HA Filler treatments.

Areas in this course include but are not limited to: tear troughs, temples, jawline, hands, SQ cheeks, neck, and more. We do discuss areas including nose, glabellar, forehead, and eyelids. However, these areas are extremely dangerous and injectors should ensure they are confident in all other areas of injecting before attempting these areas of the face.

The Advanced Injectables course in Barrie, ON, stands out for its use of live models and exclusive small-group settings. The intimate 3-person rotations ensure that every student receives personalized attention and ample hands-on experience, as they inject 16-18 live models.

These live models offer an unparalleled opportunity to understand real-time patient responses and nuances, which is pivotal in aesthetic medicine. The course's emphasis on small group sizes and live interactions not only enhances learning but also sets the stage for a more confident and informed practitioner.

Why IIAM?

For over a decade, IIAM has been a trusted name in training medical professionals in neuromodulators and hyaluronic acid fillers. Recognizing our students' ambition to expand their skills, we introduced the Advanced Injectables Course. Collaborating with MedSpa Partners, a leading name in Medical Aesthetics clinics, we've assembled an elite team of trainers, researchers, and practice experts. Our faculty believes that mastering Medical Aesthetics is not just about the technique—it's about consultation, artistry, practical application, and experience. With IIAM, you get a comprehensive learning experience rooted in expertise.
Royal College of Physicians and Surgeons of Canada
College of Family Physicians of Canada

The College of Family Physicians of Canada (CFPC) has accredited the Advanced Injectables Level II Program for up to 15 Mainpro+ Professional Development Credits. Any physician that completes both days of the program is eligible to claim 15 credits. If for some reason the physician completes only 1 day of the program, they are eligible for 7.5 credits.
Canadian Nurses Association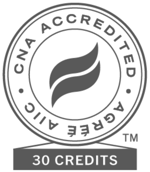 30 Credits
This program is accredited by The Canadian Nurses Association (CNA).
Self Paced Virtual Learning
Employ different injection techniques and determine optimal injection sites for both needles and cannulas in each of the targeted areas.
Employ injection technique protocols to maximize patient safety.
Employ or direct emergency response protocols if required.
Accurately and consistently identify the veins, arteries, and nerves in the danger zones within the targeted areas of the face and the associated potential complications, (vascular occlusion, visual disturbances, nodules, granulomas, hypersensitivity and anaphylaxis) that can arise. Emphasis will be on eyes, lips, nose, and jawline.
Differentiate between the classes of injectable fillers with respect to viscosity, gel hardness, degree of cross linking, extrusion force, concentration, G Prime and duration of presence in the skin to select the most appropriate filler for the specific procedure, skin type, injection site, and injection device.
Design holistic, 3-dimensional treatment plans accounting for gender and ethnic diversity in facial structure and skin types.
Recite the signs and symptoms of body dysmorphic disorder to identify patients seeking excessive, unnecessary treatments with an aim to arrest the behaviour.
Design post-treatment plans and follow-up requirements for patients that are aligned with established protocols and reflect differences in skin types.
Practical Training: Advanced Injection Techniques
Participant selects the correct needle gauges.
Participant accurately landmarks the face with lines/dots accounting for gender differences.
Participant correctly draws the volume loss.
Participant injects into the correct skin layer for each procedure, target area and device.
Participant determines the correct unit range and or volume for each procedure and target area of the face.
Frequently Asked Questions
What are the prerequisites of this course?
To qualify for this course students must attend
Foundations of Aesthetic Medicine
or an equivalent course before registering for Advanced Injectables. In addition, all students must complete a minimum of 30 Neuromodulator and 30 Injectable HA Filler treatments prior to attending the hands-on training.
What can students do after taking this course?
Upon successful completion of our Advanced Injectables course, students will be uniquely qualified to handle treatments for intricate and complex facial areas. Given the detailed facial anatomy surrounding the eyes, temples, jawline, and more, these zones can be risky for those without specialized training. Over our intensive 2-day hands-on course, students gain detailed insights and practice that will distinctly elevate their expertise. Alumni of this program can expect to stand out in the field, delivering unmatched patient satisfaction and superior treatment outcomes.
WHAT COURSE DOES IIAM FACULTY RECOMMEND NEXT?
A new course designed to complement this one is set to launch in 2024. Keep an eye out for details!
Hands On Training Designed For Your Success
All injectable products are supplied by IIAM
Hands-on rotations are kept to small 3 person groups
Each student will inject 16-18 models
Your injections will be practiced on patients who are well prepared
You are expected to review the preparation material before the course begins
All training will be done locally at our training centre in Barrie, ON
Course Fee

$4,995 CAD
Monthly payment plans are now available with Affirm! Click here to prequalify.



Call us at +1 (705) 535-2159 to register or book online. Courses fill up quickly.
Course Location
The International Institute of Aesthetic Medicine
B-526 Bryne Drive, Barrie, Ontario

Total Time For Course
Self-Paced Virtual Learning: 15 hours

Practical Training: 15 hours


Course Curriculum
Self-Paced Virtual Learning: Theoretical Lecture

Day 1: Mid and Upper Face Injections (Cheeks, Temples, Tear Troughs)

Day 2: Lower Face and Body Injections (Lips, Jawline, Neck, Hands)


Other Details
Please note: students must attend Foundations of Aesthetic Medicine or an equivalent course before registering for Advanced Injectables. In addition, all students must complete a minimum of 30 Neuromodulator and 30 Injectable HA Filler treatments prior to attending the hands-on training.

Lunch is provided each day along with snacks and beverages throughout.
Interested In Learning More? Ask Our Experts!
What Our Course Graduate Say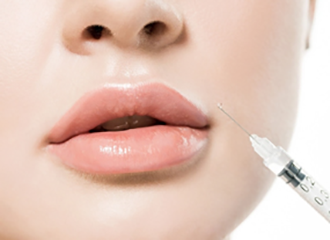 Injectable HA Filler Foundations
Lorem ipsum dolor sit amet, consetetur sadipscing elitr, sed diam nonumy eirm, a […]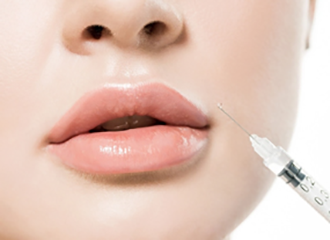 Therapeutic Applications of Neuromodulators
Lorem ipsum dolor sit amet, consetetur sadipscing elitr, sed diam nonumy eirm, a […]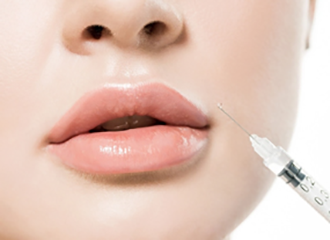 Foundations of Aesthetic Medicine
Lorem ipsum dolor sit amet, consetetur sadipscing elitr, sed diam nonumy eirm, a […]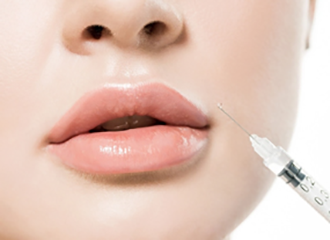 Foundations of Aesthetic Medicine
Lorem ipsum dolor sit amet, consetetur sadipscing elitr, sed diam nonumy eirm, a […]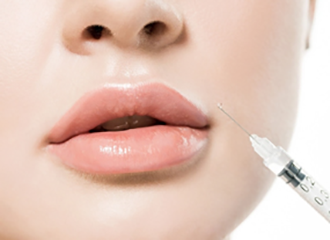 Injectable HA Filler Foundations
Lorem ipsum dolor sit amet, consetetur sadipscing elitr, sed diam nonumy eirm, a […]